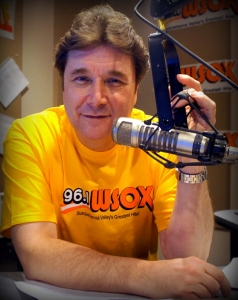 John London has enjoyed his entire career in Central PA. John grew up in western Berks County and graduated from Penn State in 1977 with a degree in Broadcast Journalism.
John's first post college radio job was at a small 1-thousand watt AM station in Lebanon. His career also included stops in Lancaster, York and Harrisburg.
John lives in West York and has two kids, Monica and Michael, both graduates of York College. When he's not entertaining 96.1 SOX listeners, John enjoys playing church softball with his son and rooting for all Philadelphia sports teams- especially the Phillies. Since he's remained close to family and friends doing a job he loves, John says "it doesn't get any better than that!"
Have Lunch with London each week day and listen for the Top 5 songs from this date in history!